Certified quality management
To ensure that only high-quality and reliable precision parts are supplied at all times, our employees carry out numerous analyses and tests during the entire development and production process. At Intercarat, it goes without saying that this also includes a final inspection with full visual inspection as an integral part of our certification in accordance with ISO 9001.
Incoming goods inspections and analysis of the raw material
Production examination and documentation
Final inspection and packaging.
Quality from the very start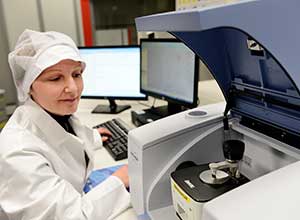 Intercarat obtains all raw materials from selected suppliers only, who are known for their excellent quality. Before these materials are stored or processed, they are checked by our employees for their hardness/micro hardness and density. In addition, we use a rheometer to calculate the time/torque curves for the typical processing temperatures. Our lab employees also pay particular attention to the identification of inclusions. We also use external accredited institutions for specialised analyses. The measurement results are stored together with the certificates from the raw materials suppliers in a quality management database where they can be traced at any time.
Testing instruments/in-house tests
Microbalances for swell tests
Rheometer (MDR)
Tensile testing machine for testing the pull-out strength of composite parts
Karl Fischer analysis for determining the moisture content in raw mixtures
Thermogravimetric analysis (TGA) for compound development, for process monitoring and damage analysis
Infrared spectroscopy (IR) for ensuring the compound composition and for damage analysis
Microscopy
Shore hardness measurement devices according to Shore A and IRHD
Viscometer for testing Moony viscosity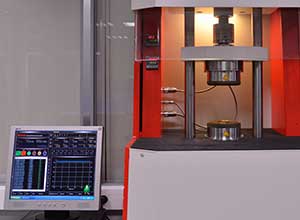 In addition to incoming goods inspections and the monitoring of production quality, the measurement equipment described enables us to carry out damage analyses for our customers on a wide range of elastomer parts.
Several regulatory codes usually apply in the area of hygienic and sterile applications, and these are designed to ensure that no pathogens or impurities can enter human or animal bodies. In this respect, Intercarat procures corresponding materials/compounds, and tests and processes them, to ensure that gaskets, covers and other products are compliant and receive approval. Examples of these include FDA-compliant polymers such as EPDM, NBR, silicone (VMQ) and FKM. Furthermore, we ensure compliance with EU directives and conformity with RoHS and REACH.
Traceability and process control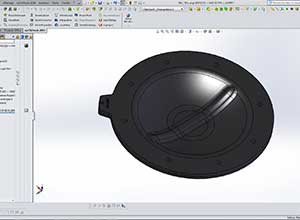 We ensure that your project is checked and documented in the form of drawings, parts lists and work and test plans. Following a joint release by you and us, we produce your orders with the help of traceable production orders. For example, during vulcanisation, tempering and sintering, we record the temperature, humidity and other parameters which may affect the quality of the product. This information is archived subject to strict specifications and is permanently monitored as part of the ISO 9001 audit.
Customised logistics services
All products are firstly checked again in our final inspection before they are directly packaged in appropriate boxes. You can choose individual packaging in polyethylene bags, a separate barcode and other requirements (keyword: Packaging regulations).