Intercarat – your specialist in moulded and composite parts
For over 20 years, Intercarat has been manufacturing high-quality moulded parts made of elastomers and polytetrafluoroethylene (PTFE/Teflon™) and composite parts made of rubber, plastic and metal.
As a production partner, our products range from diaphragms for pumps and valves, and silicone maskings and covers, to rubber seals and Viton® watch wristbands. At our location in Duppigheim near Strasbourg (France), over 50 employees develop, produce, check and dispatch these and other customised articles.
Feasibility and manufacture of series and special versions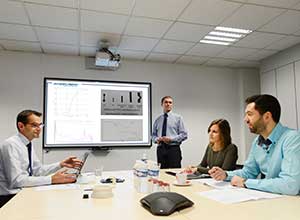 Intercarat manufactures articles from 0.1 grams to 2 kilograms, starting with batch size 1. We manufacture up to 2,000,000 units in total over the course of a year. In addition, we offer our customers support in assessing geometries, selecting materials, as well as carrying out damage analyses thanks to our technical office and state-of-the-art laboratory.
Auditing and application-focused approvals
Our customers include well-known companies from the medical, beverage, chemical engineering and pharmaceutical industries, along with numerous other industries. That is why compounds according to FDA, USP, 3A, ACS, KTW/W270 and EC 1935/2004 are a matter of course for us. We ensure strict compliance with laws and standards in the area of laboratories, manufacturing, cleanrooms based on class 9, and final inspections, and are audited regularly in accordance with ISO 9001.
Flexibility and reliable financial strength
As a medium-sized company, we can respond to customer requirements rapidly and flexibly and offer short (decision-making) processes as well as personal contact persons. At the same time, we at Intercarat represent solid financing and organic growth as a "competence centre for elastomers and PTFE" in the GEMÜ Group. Capacities can be increased at any time and order peaks can be managed successfully because we belong to a group of companies.