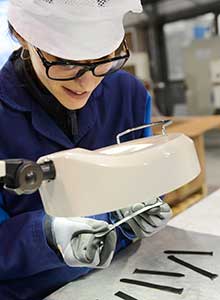 As a production partner, we actively deal with the requirements our customers have to comply with.
For this reason, we optimise our processes continuously and invest in further training and modern devices for our laboratories, our manufacturing processes and our logistics. In addition to audits according to ISO 9001, an external body regularly carries out tests according to DAPA (Certificate of Application of Pest Control Products to Agricultural Inputs and Assimilated Products).
Cleanroom based on class 9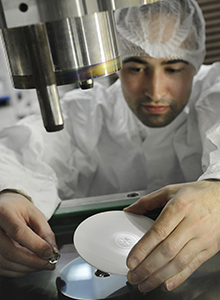 We ensure strict compliance with laws and standards in the area of laboratories, manufacturing, cleanrooms based on class 9, and final inspections, and are audited regularly in accordance with ISO 9001.